How to Calm an Anxious Stomach: The Brain-Gut Connection
by Ken Goodman, LCSW
28 December 2018
Ever wonder why you get "butterflies" in your stomach before doing something stressful? Or why you feel like your stomach is "tied in knots" after an argument? Ever had a meeting with a toilet that went longer than expected and it wasn't caused by anything you ate?  Stomach problems are one of the most common symptoms of stress and anxiety.
Researchers have identified a powerful connection between the gut and the brain. Like the brain, the gut is full of nerves. It contains the largest area of nerves outside the brain with the digestive tract and the brain sharing many of the same nerve connections.
Whether it's a single nerve-wracking event or chronic worry and stress over time, stress can exact a physical toll on your digestive system.  When you are anxious, some of the hormones and chemicals released by your body enter your digestive tract, where they interfere with digestion. They have a negative effect on your gut flora (microorganisms that live in the digestive tract and aid digestion) and decrease antibody production. The resulting chemical imbalance can cause a number of gastrointestinal conditions.
Common stress-related gut symptoms and conditions include:
indigestion
stomach cramps
diarrhea
constipation
loss of appetite
unnatural hunger
nausea
Irritable Bowel Syndrome (IBS)
and peptic ulcers
Once you suffer with one of these conditions, the condition itself can become a source of anxiety and greatly impact your quality of life. I have had many patients who experience diarrhea for example, who develop a fear having accidents in their pants which makes them afraid to leave their home or go certain places.  If you experience stomach cramps or indigestion, you might become fearful of these symptoms causing you to limit where and what you eat which could impact your social life.
Six Tips for Reducing Stress and Anxiety
Although stress is a normal part of life and impossible to avoid, there is good news. You can manage your stress so that it reduces its impact on your stomach. Here are six tips that can help you reduce stress AND the related tummy troubles.
Take short breaks and breathe. When done right this can really help. Every couple of hours, stop what you're doing and do one minute of slow, quiet deep breathing.  You'll be amazed at the results.  Your breathing should be very slow, silent, and through your nose. Push your stomach out when you inhale and let it deflate as you exhale.
Just say "no." Trying to do everything and please everybody all the time is a surefire recipe for stress. Know your limits and when you're close to reaching them, don't accept additional responsibilities.
Exercise or do yoga. Physical activity is a great way to reduce stress, even if it's only for fifteen minutes a day. When you exercise your body releases chemicals called endorphins which interact with receptors in your brain and trigger a positive feeling in your body.
Instead of stressing over things you can't control focus on the things you can control, such as how you choose to react to problems. Your reaction is your choice, including how you react to your stomach issues. Accepting stomach problems will reduce your anxiety and curb your symptoms. Worrying about your stomach, only makes your symptoms worse.
Listen to a guided relaxation exercise daily. You'll not only feel relaxed while doing it, but most people also experience a sense of calm that lasts for hours afterwards.
Seek the help of a therapist who specializes in anxiety. It's often too difficult to deal with chronic worry and complicated anxiety on your own. A skilled Cognitive Behavioral Therapist will know what to do. You can find a therapist at ADAA.org.
It takes effort to reduce stress and its impact on the stomach. These suggestions can work if you implement them correctly and if you make them a daily priority. However, expecting immediate results and 100% absence of symptoms will only increase your frustration and symptoms.  Acceptance of some degree of stomach discomfort is important.
Finally, take a look at your diet. Certain foods are known to irritate the stomach. Consult a doctor and try the recommended medical treatments. Many stomach disorders cannot be resolved with stress reduction alone. You must address the biological, psychological and social aspects when trying to resolve gut related problems.
https://adaa.org/learn-from-us/from-the-experts/blog-posts/consumer/how-calm-anxious-stomach-brain-gut-connection
About the author:
Ken Goodman, LCSW, treats anxiety and OCD in Los Angeles.  He is the author of The Anxiety Solution Series, a step-by-step audio program, and Break Free from Anxiety, a coloring, self-help book for anxiety sufferers. Ken Goodman is an ADAA Clinical Fellow. Visit his website.
---
Stress, depression and the holidays: Tips for coping
21 December 2018
Stress and depression can ruin your holidays and hurt your health. Being realistic, planning ahead and seeking support can help ward off stress and depression.
The holiday season often brings unwelcome guests — stress and depression. And it's no wonder. The holidays present a dizzying array of demands — parties, shopping, baking, cleaning and entertaining, to name just a few.
But with some practical tips, you can minimize the stress that accompanies the holidays. You may even end up enjoying the holidays more than you thought you would.
Tips to prevent holiday stress and depression
When stress is at its peak, it's hard to stop and regroup. Try to prevent stress and depression in the first place, especially if the holidays have taken an emotional toll on you in the past.
Acknowledge your feelings.
If someone close to you has recently died or you can't be with loved ones, realize that it's normal to feel sadness and grief. It's OK to take time to cry or express your feelings. You can't force yourself to be happy just because it's the holiday season.
Reach out.
If you feel lonely or isolated, seek out the community, and social events. They can offer support and companionship. Volunteering your time to help others also is a good way to lift your spirits and broaden your friendships.
Be realistic.
The holidays don't have to be perfect or just like last year. As families change and grow, traditions and rituals often change as well. Choose a few to hold on to, and be open to creating new ones. For example, if your adult children can't come to your house, find new ways to celebrate together, such as sharing pictures, emails or videos.
Set aside differences
. Try to accept family members and friends as they are, even if they don't live up to all of your expectations. Set aside grievances until a more appropriate time for discussion. And be understanding if others get upset or distressed when something goes awry. Chances are they're feeling the effects of holiday stress and depression, too.
Stick to a budget.
Before you go gift and food shopping, decide how much money you can afford to spend. Then stick to your budget. Don't try to buy happiness with an avalanche of gifts.
Try these alternatives:
Donate to a charity in someone's name.
Give homemade gifts.
Start a family gift exchange.
Plan ahead.
Set aside specific days for shopping, baking, visiting friends and other activities. Plan your menus and then make your shopping list. That'll help prevent last-minute scrambling to buy forgotten ingredients. And make sure to line up help for party prep and cleanup.
Learn to say no.
Saying yes when you should say no can leave you feeling resentful and overwhelmed. Friends and colleagues will understand if you can't participate in every project or activity. If it's not possible to say no when your boss asks you to work overtime, try to remove something else from your agenda to make up for the lost time.
Don't abandon healthy habits.
Don't let the holidays become a free-for-all. Overindulgence only adds to your stress and guilt.
Try these suggestions:
Have a healthy snack before holiday parties so that you don't go overboard on sweets, cheese or drinks.
Get plenty of sleep.
Incorporate regular physical activity into each day.
Take a breather.
Make some time for yourself. Spending just 15 minutes alone, without distractions, may refresh you enough to handle everything you need to do. Find something that reduces stress by clearing your mind, slowing your breathing and restoring inner calm.
Some options may include:
Taking a walk at night and stargazing.
Listening to soothing music.
Getting a massage.
Reading a book.
Seek professional help if you need it.
Despite your best efforts, you may find yourself feeling persistently sad or anxious, plagued by physical complaints, unable to sleep, irritable and hopeless, and unable to face routine chores. If these feelings last for a while, talk to your doctor or a mental health professional.
Take control of the holidays
Don't let the holidays become something you dread. Instead, take steps to prevent the stress and depression that can descend during the holidays. Learn to recognize your holiday triggers, such as financial pressures or personal demands, so you can combat them before they lead to a meltdown. With a little planning and some positive thinking, you can find peace and joy during the holidays.
Article by: Mayoclinic
https://www.mayoclinic.org/healthy-lifestyle/stress-management/in-depth/stress/art-20047544
---
7 tips for travelling with allergies
13 December 2018

Going away? Don't let allergies wreak havoc on your trip. Whether it's a seasonal allergy, skin allergy or food allergy, the symptoms can be enough to make you feel miserable. If you are travelling over the festive season, there are ways to stop the most common allergies from ruining your trip.
1. 

Check with your doctor
Are you suffering from seasonal allergies and heading to the Northern Hemisphere or a part of the country where humidity levels might be different? The change in air pressure or air quality can trigger seasonal allergies if you are prone to hay fever or sinusitis. A respiratory allergy carries the risk of turning into an infection, which may make you even sicker and require antibiotics.
Talk to your doctor to adapt your treatment or to prescribe you something before you head off on your trip. If you need antihistamines, you need to start taking these well in advance so that they can build up in your system.
2. 

Take control of your medication
Make sure you have enough of all the medication you may need. According to Food Allergy Research and Education it's also advisable to check your airline's policy on travelling with certain medications on board. Have any treatment plan or anaphylaxis plan you might be following (in case of a food allergy) with you. Keep all medication in their original packaging so that they are clear for security officials to inspect at airline security check-in points.
3. 

Bring your own pillow
If you use dust-proof or allergen-proof pillows at home, take these with you as accommodation bedding may include allergy-triggering materials.
4. 

Research (and communicate)
If you suffer from food allergies, research all the restaurants and food outlets in the area you are traveling to as this can help you plan ahead. You can also contact the restaurants where you have reservations to let them know that you have a food allergy so that they can prepare alternatives for you.
5. 

Pack snacks
Don't take a risk with airline food if you have a specific food allergy. You can either call ahead to order a suitable meal option, or you can pack your own "safe" snacks to enjoy on board. Once again, you can check the airline's policies in advance if you're unsure of any rules and regulations.
6. 

Download a suitable weather app
A reliable, complete weather app will help you plan ahead by knowing what the pollen count and humidity levels will be. This will help you take the necessary precautions.
7. 

Don't use hotel toiletries
Do you have skin allergies? Take travel-size versions of your own safe toiletries or decant products into travel-size plastic bottles to avoid using the samples you would find in hotel bathrooms. These products are often heavily perfumed and not formulated for allergy-prone skin.
https://www.health24.com/Medical/Allergy/Health-tips/7-tips-for-travelling-with-allergies-20181211
---
More than 5,300 health department posts to be filled in massive recruitment drive
11 December 2018

Professionals interested in the posts are advised to communicate with the various provincial health department heads.Health Minister Aaron Motsoaledi on Sunday announced that more than 5 300 health worker posts – clinical professionals and support staff needed throughout South Africa – are to be filled.
Motsoaledi made the announcement on behalf of the National Health Council, a statutory body, which met on Thursday and Friday.
"The council met to, among others, finalise and operationalise the presidential stimulus package as announced by the President [Cyril Ramaphosa].
"This announcement, which will result in the filling of more than 5 300 posts in the health departments of the nine provinces from the beginning of January 2019, in addition to being a product of the presidential stimulus package, is also the implementation of the recommendations of the presidential health summit held a few weeks ago," said Motsoaledi.
"The president had announced the stimulus package to kick-start the economy. With regards to health, he had also stated that there will be a stimulus for health in three areas – human resources, hospital beds, and hospital linen."
Motsoaledi said shortages in these three areas were acute, especially in human resources, which had declined over the past three years due to severe budget constraints as a result of the poor state of the economy.
"Under-staffing, especially in the provinces, has been cited as one of the major contributing factors which has negatively affected the provision of health care.
"The appointment of the health workers, which includes a broad spectrum of health professionals, for example registrars, pharmacists, pharmacy assistants, radiographers, specialists, psychologists, physiotherapists, and other allied health professionals, will go a long way towards improving the quality of health care in public health facilities in all the provinces," he said.
The provincial breakdown of the posts is as follows:
Eastern Cape
– three medical specialists
– 36 medical officers (post-community service doctors)
– 100 enrolled nursing assistants
– 74 enrolled nurses
– 50 pharmacy assistants
– 320 general staff, porters, and mortuary attendants
 Free State
– eight medical specialists
– 13 medical officers (post-community service doctors)
– 43 professional nurses
– 12 enrolled nurses
– 37 enrolled nursing assistants
Gauteng
– 15 medical specialists
– 10 registrars (medical specialists in training)
– 20 medical officers (post-community service doctors)
– 40 specialist professional nurses
– 245 professional nurses
– 75 enrolled nurses
– 100 porters
– 100 general assistants
– eight occupational therapists
– eight physiotherapists
– 10 pharmacists
– 10 pharmacy assistants
– 10 radiographers
– 10 social workers
– eight clinical psychologists
KwaZulu-Natal
– 97 registrars (medical specialists in training)
– 150 enrolled nurses
– 150 enrolled nursing assistants
– 50 pharmacy assistants
– 15 artisans
– 160 porters
– 160 general assistants
Limpopo
– 16 medical specialists
– 227 medical officers (post-community service doctors)
– eight pharmacists
– 309 professional nurses
– 14 dentists
– 57 allied health professionals
– four clinical psychologists
– six clinical associates
Mpumalanga
– two medical specialists
– three registrars (medical specialists in training)
– 44 medical officers (post-community service doctors)
– 40 enrolled nurses
– 60 general staff, cleaners, and information officers
Northern Cape
– one medical specialist
– 10 professional nurses
Western Cape
– three medical specialists
– eight registrars (medical specialists in training)
– nine medical officers (post-community service doctors)
– 42 professional nurses
– 25 enrolled nurses
– two pharmacists
– 16 pharmacy assistants
– 40 artisans
– six forensic pathologists
North West
– 20 medical specialists
– 28 registrars (medical specialists in training)
– 28 medical officers (post-community service doctors)
– three pharmacists
– 42 pharmacy assistants
– 45 professional nurse specialists
– 25 professional nurses
– 107 enrolled nurses
– 12 clinical associates
– four radiotherapists
– four dieticians
– two social workers
– 272 information officers
– 145 EMS personnel
– five engineers
– 19 artisans
– seven architects
– 385 administrative clerks
– 73 porters
– 248 general assistants
– 52 drivers
– 525 cleaners
– 75 laundry staff
– six mortuary assistants
– 84 food aides
– six programme managers
Professionals interested in these posts were advised to communicate with the various provincial health department heads (HODs), he said.
– African News Agency (ANA)
For more news your way, download The Citizen's app for iOS and Android.
https://citizen.co.za/news/south-africa/general/2047709/more-than-5-300-health-department-posts-to-be-filled-in-massive-recruitment-drive/
---
Tips for Traveling with Medications
10 December 2018
One of the most frequent questions patients ask is, "Can I travel with my medications?" The answer is yes, but there are a few rules you should keep in mind to expedite the process.
Here's how to avoid being that guy (or girl) who causes delays at the security gate:
Before You Go:
Discuss your travel plans with your prescriber and pharmacist to properly adjust your dosing schedule by time zones.
Visit your prescriber to obtain all necessary prescriptions for your medications and supplies to ensure you have enough to last you throughout the entire trip and avoid problems with the TSA.
You don't have to keep your medications and/or medical equipment in the original bottle or labeling, but it would reduce delays or issues.
Pack enough medication to last you through your trip, plus at least 2 days extra to stay on the safe side.
Put all your medications in a separate bag to expedite the process.
Don't pack your medications in your checked bag (even for the return trip) to avoid temperature issues and delays.

But, remember the 3-1-1 liquids rule: anything 3.4 oz (100 mL) or less that fits in 1 quart-sized, resealable bag can go in your carry-on.
Medications
Pill/solid:

You're allowed to bring all prescription and OTC medications, as long as they undergo screening.

Liquid/cream/gel/aerosol:

These are exempt from the 3-1-1 liquids rule, so you're allowed to bring all prescription and OTC medications >3.4 oz (100 mL) in your carry-on.
Medically-required liquids like baby formula, breast milk, and liquids/gels that treat hypoglycemia are allowed.
You don't have to include them in the resealable bag along with other liquids.

Insulin

This is exempt from the 3-1-1 liquids rule.
It can safely pass through X-ray machines, but you can request hand inspection if needed.
Medical Accessories/Supplies
Ice packs, freezer packs, gel packs, and other accessories in a frozen or partially-frozen state are allowed.
Supplies associated with medically-necessary liquids (eg, syringes, needles, lancets, pumps, IV bags) must undergo screening.
Other Important Tips
You must tell the TSA officer that you have medications or medical equipment at the beginning of the screening checkpoint process.
Have all your medications and/or medical equipment out and ready to be screened at security.
If you don't want your medications to be X-ray screened or opened, there are additional screening methods like visual inspection available upon request.
Article by: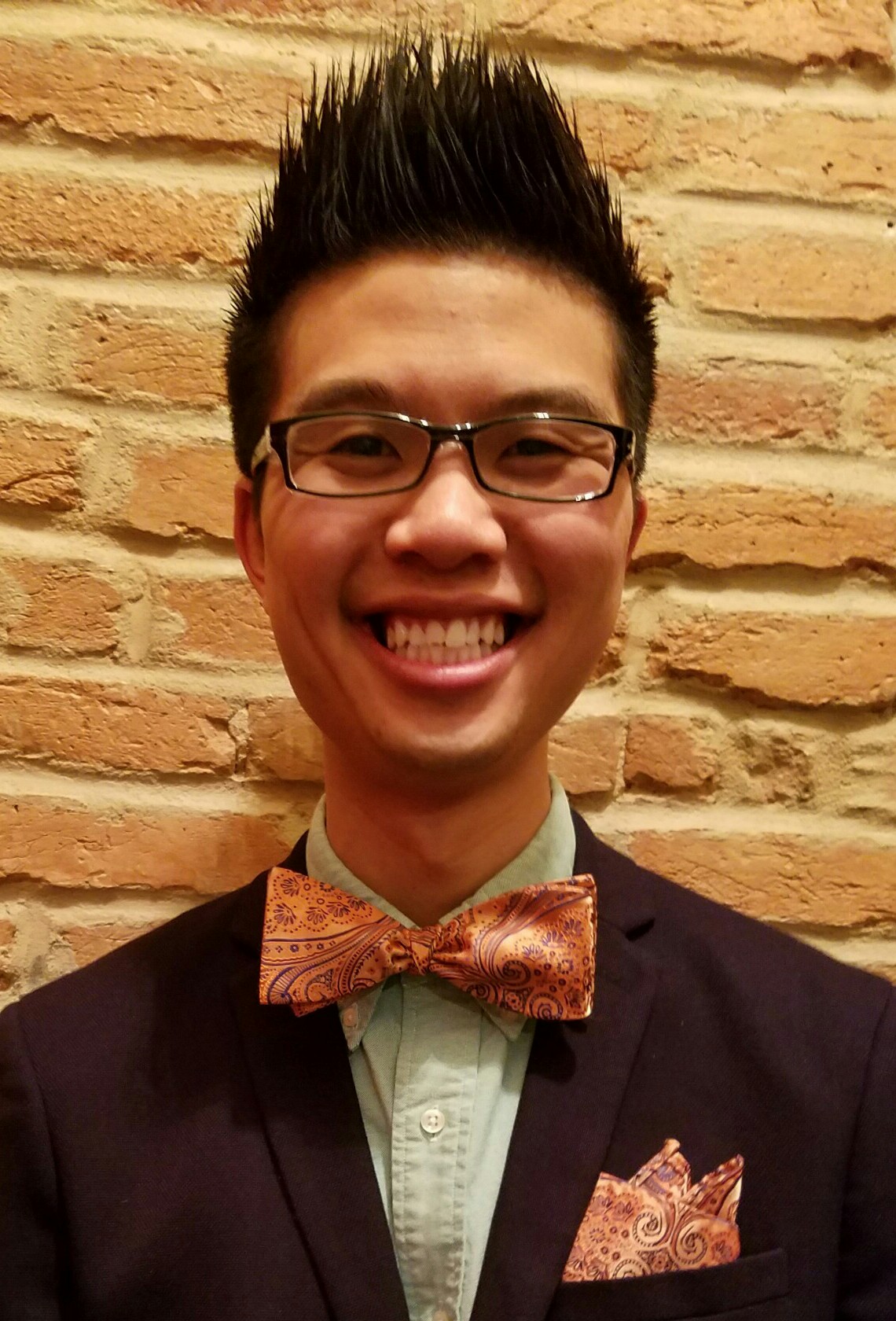 Charles Ng, PharmD-MBA Candidate 2017
Charles Ng is currently pursuing a Doctor of Pharmacy degree at the University of Maryland School of Pharmacy and a MBA at the University of Baltimore. He received a Bachelor of Science degree at the University of Maryland, College Park. Connect with me at
https://www.linkedin.com/in/charlesng58/
---
Sun Care 101: The Basics of Sun Safety for Kids
Just one blistering sunburn in childhood can double your little one's lifetime risk of melanoma, the deadliest form of skin cancer. Young, sensitive skin is especially vulnerable to damaging rays, so protect your child by being sun-care savvy.
What's the difference between UVA and UVB?
Ultraviolet A (UVA) rays make the skin tan; ultraviolet B (UVB) rays cause skin to burn. But don't be fooled: A tan isn't healthier. "Both suntans and sunburns are signs that skin cells have been damaged by radiation from the sun," says Kavita Mariwalla, M.D., director of Mohs and Dermatologic Surgery at Continuum Health Partners in New York City. UVB used to get all of the blame for causing skin cancer, but new research shows UVA is equally damaging. This is particularly worrisome since UVA rays are 30 to 50 times more prevalent, and they penetrate deeper into skin cells.
What does SPF stand for? Is a higher number more effective?
An SPF, or sun protection factor, indicates a sunscreen's effectiveness at preventing sunburn. "If your child's skin reddens in 10 minutes without sunscreen, SPF 15 multiplies that time (10 minutes) by 15, meaning she'd be protected from sunburn for approximately 150 minutes or 2 1/2 hours," says Sancy Leachman, M.D., Ph.D., director of the Melanoma and Cutaneous Oncology Program at the University of Utah's Huntsman Cancer Institute in Salt Lake City.
Of course, this depends on an adequate application of sunscreen and is based on SPF calculations with artificial instead of natural sunlight. The American Academy of Pediatrics (AAP) recommends using sunscreens with at least an SPF of 15, which blocks 93 percent of UVB rays. Higher SPFs provide even greater protection, but only to a certain point: SPF 30 blocks 97 percent of UVB and SPF 50+ (the maximum SPF you'll find on sunscreen labels due to new Food and Drug Administration (FDA) rules) blocks 98 percent.
What should I look for in a sunscreen? Are sunscreen sticks and sprays as effective as lotions?
As long as you're using a sunscreen with SPF 15 or higher that's broad-spectrum (meaning it blocks both UVA and UVB rays), it doesn't matter whether you use a lotion, cream, gel, stick, or spray. "The problem with some of the easiest and most cosmetically acceptable products is that they often do not adequately block both UVA and UVB. You must look at the ingredients, but the best sunscreen is the one your child agrees to wear," Dr. Leachman says. That said, sprays that contain the "right stuff" are great for on-the-go toddlers and preschoolers.
Some young children are sensitive to certain sunscreen ingredients. To test for reactions, apply a small dab on the inside of your child's upper arm and check the area in 24 hours for signs of redness or rash. Sunscreens with titanium dioxide or zinc oxide are often less irritating because the ingredients aren't absorbed into skin. If your child is going to be in the water or getting sweaty, look for water-resistant sunscreens (the FDA has done away with waterproof and sweatproof claims). The new water-resistant labels state how long — either 40 minutes or 80 minutes — the sunscreen provides protection before you need to reapply it.
At what age is it safe to put sunscreen on a baby?
Your baby's skin is sensitive and can easily absorb too many chemicals, so avoid sunscreens before the baby is 6 months of age, except those with zinc oxide as the only active ingredient, and use on small areas of her body. Use clothing plus shade as the primary method of protection. Provide additional protection by keeping her out of the sun as much as possible: take walks before 10 a.m. or after 4 p.m., when UVB rays aren't as intense; use a stroller canopy; dress her in lightweight clothing that covers her arms and legs; and choose a wide-brimmed hat or bonnet that covers her face, ears, and neck.
How much sunscreen should I use on my child? How often should I reapply it?
The Skin Cancer Foundation (skincancer.org) recommends that adults use at least an ounce (that's a shot glass) of sunscreen, but there's no set amount for growing children. The important thing is to cover all exposed areas (especially easily overlooked places like ears, tops of feet, backs of knees, and hands) 30 minutes before your child heads outside so her skin has time to absorb it. Reapply at least every two hours, more frequently if she's swimming, playing in water, or sweating.
Do certain products work better on certain body parts?
Sunscreen lotions, gels, creams, and sprays all provide good protection from the neck down. "It's really a matter of which one is easiest to put on your child," Dr. Leachman says. There's less chance of sunscreen sticks getting into a child's eyes, so they're great for foreheads, noses, cheeks, chins, and even ears, but use only sunscreen sticks with components that include zinc oxide and titanium dioxide. A lip balm with an SPF is also recommended. Ultimately, though, Dr. Leachman says "the best sunscreen," is clothing (especially with SPF protection), followed by the lotions, gels, creams, and sticks.
More Ways to Protect Kids from the Sun
Does my child really need to wear sunscreen in the winter or on overcast days?
Up to 80 percent of UV rays penetrate clouds and reflect off sand, water, snow, and even concrete. "Kids actually may be more exposed to UV rays on cool days because they stay outside longer," Dr. Mariwalla says. Basic sun protection tips — clothing that covers arms and legs, wide-brimmed hat, sunglasses, and sunscreen — still apply.
Will my child get enough vitamin D if she's always wearing sunscreen?
Your child needs vitamin D to help his body absorb calcium and build strong bones, and sunshine is a great source. Studies suggest that infants and children don't get enough D (perhaps due to increased sunscreen use). That's why the American Academy of Pediatrics recommends that all kids — from newborns to teens — get 400 international units (IUs) of vitamin D supplements a day. If supplementation is necessary, look for liquid-drop solutions for nursing and formula-fed infants and toddlers, and chewable vitamins for children age 3 and older.
My family has dark skin. Do we need to worry about sun protection?
"It's a fallacy that people with dark skin are immune to skin cancer," Dr. Mariwalla says. Although skin cancer affects between 1 and 4 percent of African Americans, Latinos, and Asians, it's often deadlier because it goes undetected longer (and rates among Asians are rising). In dark skin, cancer can also lurk in areas that aren't exposed to the sun, like the palms of hands, soles of feet, and mucous membranes.
Besides sunscreen, what else can I do to protect my family?
Keep your child out of the sun between 10 a.m. and 4 p.m., when UVB rays are most intense. Dress him in clothing that has a UV protection of at least SPF 30 or that have a tight weave (you shouldn't be able to see easily through it) and make sure he wears sunglasses and wide-brimmed hats that protect his face, ears, and neck. Seek shade as much as possible.
Should my child wear sunglasses?
The skin around the eyes is vulnerable to UV damage too, so children should wear sunglasses starting at 6 months. Look for child-size sunglasses that offer at least 99 percent UVA and UVB protection, cover as much skin as possible (wraparound styles are great), and are impact- or shatter-resistant.
When should I start checking my child's skin for changes, and what should I look for?
The odds of your child developing skin cancer are low (about 3 percent for melanoma per The Skin Cancer Foundation), and it's normal for new moles to appear and to change in size and colour as your child grows. Still, it's wise for you (and eventually your child) to become familiar with her skin so you identify any changes immediately. "Look over your child's skin while doing diaper changes or giving baths. Get to know her moles," Dr. Leachman says.
Be on the lookout for moles that are: asymmetrical (one side's different than the other); a mix of brown, tan and black colors; bigger than a pencil eraser; notched, uneven, or blurry-looking around the borders; itching or bleeding. "The earlier you and your child start self-skin checks, the more likely it'll become a lifelong — potentially life-saving — habit for her," Dr. Leachman says.
At what age should my child see a dermatologist?
Children who have a parent or sibling with melanoma have a 50 percent greater chance of developing the disease, which is why The Skin Cancer Foundation recommends that they see a dermatologist starting at age 10 for twice-yearly skin exams (parents should check their children's skin regularly starting at infancy). Otherwise, the visits can wait until adulthood unless you notice a questionable skin change.
What should I do if my child gets sunburned?
Call the paediatrician if your child is under age 1 or if she's older than 1 and has blisters, severe pain, lethargy, or a fever higher than 101? degrees. Ibuprofen and cool baths or moist compresses can lessen pain, swelling, and itching. (Never give aspirin to children, as it can cause a rare but serious metabolic disease called Reye's syndrome.) Keep your child out of the sun until the burn is healed. For more relief, check out the all-natural sunburn remedies below.
10 Natural Remedies for Sunburns
All content on this Web site, including medical opinion and any other health-related information, is for informational purposes only and should not be considered to be a specific diagnosis or treatment plan for any individual situation. Use of this site and the information contained herein does not create a doctor-patient relationship. Always seek the direct advice of your own doctor in connection with any questions or issues you may have regarding your own health or the health of others.
Article by:.parents.com
https://www.parents.com/kids/safety/outdoor/sun-care-basics/
---
These 6 Habits May Reduce Your Risk of Breast Cancer
2018/10/19
Breast cancer is the most prevalent cancer in the U.S., affecting almost 85 of every 100,000 Americans, according to recent data from the World Health Organization's International Agency for Research on Cancer (IARC). Around the globe, 627,000 people are projected to die from breast cancer this year alone.
The silver lining is that with early detection and proper care, breast cancer is among the most treatable forms of the disease. In the U.S., breast cancer deaths dropped by 40% between 1989 and 2015, thanks to better screening and access to care — but a large body of research suggests that widespread adoption of certain lifestyle choices could reduce that number even further. While there's no single or definitive way to prevent cancer, here's what science says may reduce risk for developing breast cancer.
Limit alcohol consumption
Regularly drinking alcohol is associated with at least seven different kinds of cancer, and the link between booze and breast cancer is particularly strong, perhaps because alcohol can increase estrogen levels to a potentially dangerous degree.
Federal dietary guidelines recommend drinking only in moderation, defined as up to a drink per day for women or two per day for men; drinking at this level, many experts say, likely does not harm health, and may confer some benefits. But most of the possible health benefits of drinking appear to be related the heart, and one 2015 study published in the BMJ found that even one drink a day may raise a woman's risks of developing cancer, particularly breast cancer, by up to 13%. Accumulating evidence about these risks and others even recently led some researchers, writing in the Lancet, to urge people not to drink any alcohol.
Exercise
Exercise is beneficial for many reasons, ranging from better cardiovascular health to improved mood. Research also shows that regular physical activity may lower a person's risk of developing breast cancer, and it likely does so for a variety of reasons. Exercise can reduce inflammation, improve the immune system and lead to a drop in body fat, which is associated with a lower breast cancer risk. About 300 minutes of physical activity per week is ideal for breast cancer prevention, researchers found in a 2015 JAMA Oncology study. Similarly, other research has suggested that up to 40% of cancers are related to being overweight or obese, which an exercise regimen can help prevent.
Eat a fiber-filled diet
Fiber — the part of plant-based foods that your body cannot absorb and digest — helps with everything from digestion to cholesterol and weight management. And a 2016 study published in the BMJ found that women who said they ate about three daily servings of fiber-filled fruit when they were teenagers had a 25% lower chance of developing breast cancer as adults, compared to those who said they ate less fruit..
Limit fat intake
Fat is a hotly contested nutrient. Recent research suggests that eating full-fat dairy may increase longevity and reduce the risks of developing Type 2 diabetes and obesity. But, on the other hand, a study published in JAMA Oncology in May found that women who followed low-fat diets that were also rich in produce and whole grains had a 22% lower risk of dying of breast cancer during more than eight years of follow-up, compared to women who did not adjust their fat intake. The study couldn't tease out exactly why a low-fat diet was linked to a lower cancer risk, however, and the authors noted that women on this eating plan also tended to lose more weight and report higher overall nutrient intake.
Don't smoke
Smoking is typically associated with lung cancer, but some research suggests that carcinogens in cigarettes may also increase a person's risk of developing other types of the disease, including breast cancer. One study, published in the journal Breast Cancer Research in 2017, suggested that this risk may be particularly strong for people who start smoking early in life, potentially because of the way cigarettes affect hormonal pathways during breast development.
Think carefully about hormone replacement therapy
A 2016 JAMA Oncology study found that even women with a genetic risk of breast cancer may be able to reduce their odds of getting the disease by adopting a number of the habits listed here, like limiting alcohol and cigarettes, and keeping body weight down. Among those lifestyle choices: avoiding hormone replacement therapy for menopause…
Hormone replacement therapy replaces flagging levels of hormones such as estrogen and progesterone, and it can ease symptoms of menopause, including hot flashes and fatigue. But research has also found that it can increase breast cancer risk, leading many doctors to believe that the risks outweigh the benefits for many women. Discuss your specific case with your doctor.
Article by: Jamie Ducharme
https://www.yahoo.com/news/6-habits-may-reduce-risk-164142297.html
---
6 ways to a healthy heart
2018/10/18

Article by: Mandy Freeman
https://www.health24.com/Medical/Heart/News/6-ways-to-a-healthy-heart-20180928